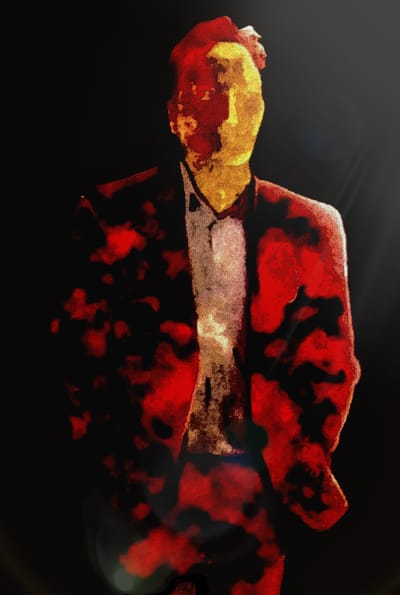 •As a self-taught, intuitive artist, Chris formally began his creative career as a commercial artist at the age of 20 working in San Francisco for a National design company where he created graphic materials for some of the Nation's top companies.

•Shifting lives gears, he ventured away from the art scene to focus on his Master's degree in Leadership. Art imitates life, or life imitates art, either way, the human element became a profound inspiration in his future work.

•At the age of 32, feeling the pull, he again embarked on his artistic exploration. As with most artist's, the need to create is a powerful one. It never leaves you. This time, setting his own terms, Chris launched his own company.
He accelerated his commissioned art pieces, created graphic works for National Car and Motorcycle shows and organizations, designed logos, and a host of other business related design imagery and marketing for commercial use. He has sold illustration rights and has been published in several national magazines.

•Now, 25 years later, Chris creates his original works for the pure pleasure of creating and sharing his art with others. He works in Original Acrylics, Mixed Media, and Digital.

•Chris' work can be found in businesses and in the homes of art collectors, musicians, friends, and your neighbors. His works are also on display at Art Gallery Napa Valley. Besides his art, he is also a musician, and an avid sailor who has an innate passion for the sea. Chris resides in Napa, CA and is a life-long Bay Area resident.